Fantasy Lotto Facebook Game!
Fantasy Lotto is a free-to-play, fun game designed for lottery players. The currency used is Fantasy Coins (FC) – you receive free coins every day - and the game is played pretty much like any other game of lotto in the real world.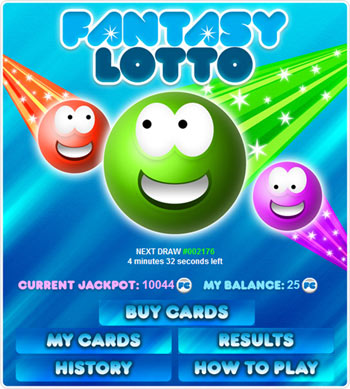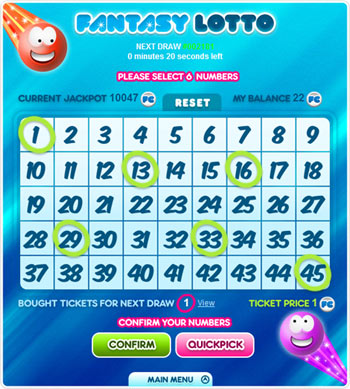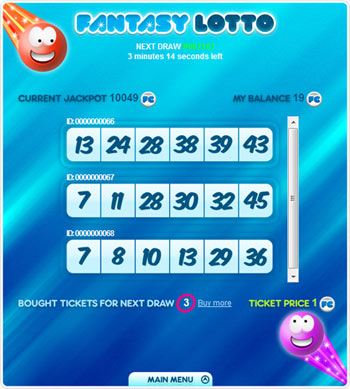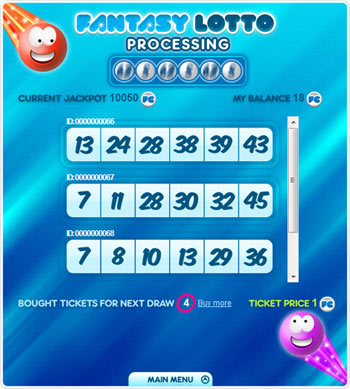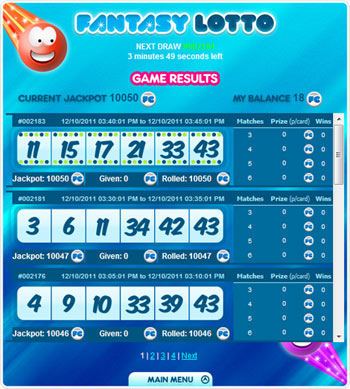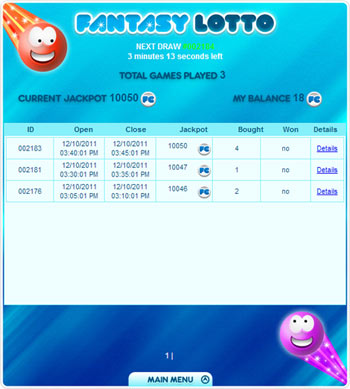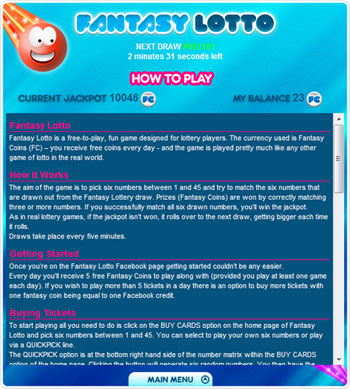 All players will receive 25 Fantasy Coins when they first go to use the app. Then every day players can earn a further five free Fantasy Coins to use as a reward for playing a minimum of one lottery draw a day.
With a jackpot amount of 10,000 Fantasy Coins available and with no limit to the amount of times the jackpot can role, you could soon find yourself in fantasy heaven.
If you enjoy playing Fantasy Lotto then why not head over to the Fantasy Lotto fan page on Facebook, where you can chat to other players, suggest improvement, take part in monthly competitions and see all the latest lottery news from around the world.